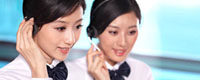 Name: (Manager)
Tel: +86-574-62163308
Fax: +86-574-62160106
Mobile: +86-135 8677 8633
E-mail: dllxht@163.com
Add: XiaoLuXia, YuYao City,Zhejiang Province,China
QQ: 251372077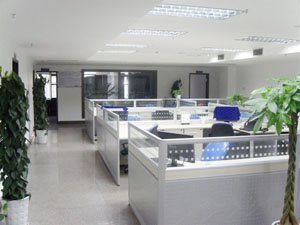 NingBo huansi Electric Co.,Ltd is a leading manufacturer with I0 certified of international standard power cords and cord sets with UL, CSA, VDE, BSI, PSE, KET, SEV, SAA, IMQ, IRAM, and so on.all the product with the famous brand .
Ningbo huansi covers an area of 35000㎡, and 50000m2 for standard workshop and offices, with more than 200 staff members; including 6 designers,8 sets advanced rubber cable production lines and 8 PVC;injection machine 29 sets. Ningbo huansi Electric Co., Ltd could manufacture cables 6000 million meters, cord sets could be made 2100 million pieces , the total sales more than 1.7 billion RMB a year; the sold qiaopu products from us covers all over the world.ningbo qiaopu was founded 1996,qiaopu goal is client′s satisfaction , enhancing our nucleus of competitive step by step, in the market; Our capacity with your believing, that would be a great cooperation for our future.
Ningbo huansi produce Europe VDE power cord,American UL power cord,UK BSI power cord,Australia SAA power cord,Ac power cord and plug. brazil UC power cord,argentina power cord,japan PSE power cord,korea power cord
Ningbo huansi Electric Co., Ltd have our own brand:.Specialized in producing power cord, plug, socket, rubber thread and a series of related products. ningbo huansi Products generally have European plugs, European power cord, American Plug, American power cord, GB plug, the national standard power cord, UK plug, Australia plug, plug, Japan, Korea, plug, plug in South Africa, Brazil, plug, plug, Argentina, Switzerland, plugs, Israel and other countries in the world certified plug plug. qiaopu power cord size generally have 2x0.5,2x0.75, 2x1.0, 2x1.5 2x2.5, 3x0.5, 3x0.75, 3x1.0, 3x1.5, 3x2.5; power line model with H03VVH2-F, H03VV-F, H05VV-F, H05VVH2-F, IEC52 (RVV), IEC53 (RVV), H05RN-F, H05RR-F, H07RN-F, SVT, SJT, SPT and other countries in the world certified
power cord
.
As a production factory,the copper wire drawing, PVC pelletizing, wire extrusion, injection molding plugs are completed within the factory, thus, competitive price!
17 years of hard work, Ningbo huansi Electric Co., Ltd has been a time of national customer confidence and trust, NingBo huansi insists on the basis of mutual creative win with you to create a better tomorrow!